Houston Pet Bathing
Pet & Dog Bathing
How to Clean Your Pets the Right Way
Dog Bathing: Let your pet strut its stuff in style, bring it to The Dog House Pet Salon.
We will lather up your pet using the best bathing techniques and supplies. By keeping up with your four-legged friend's cleaning rituals, you'll safeguard both its health and happiness. We understand that a cat bather must leverage certain techniques that aren't used during a dog bathing routine, and you can trust our team to have your pet feeling and looking their absolute best.
Matted furs, skin irritation, and bug infections can be avoided with timely bath routines. Apart from keeping them healthy, bathing can also lower the stress levels and keep your fur baby happy.
What Is Pet Bathing or Dog Bathing ?
Bathing Is An Essential & Healthy Process For All Animals
Matted furs, irritated skin, or expressing anal glands are a pet owner's worst nightmare, but it is essential to treat them for a happy & healthy pet. Dog bathing will be different than cat bathing, which will be different than other pet bathing. Our team specializes in matching bathing techniques to exactly what your pet requires.
Proper Pet bathing is the method of eliminating these issues to ensure the complete wellbeing of your pet. In fact, clean pets have less irritations and lower stress levels on average!
Our world-class pet bathers pay extra attention to sores or growths on the skin that could lead to bigger problems. Plus, we do routine nail trimmings & ear cleanings to reduce the chances of irritation or infections. Lastly, we brush your pet's teeth to create a fresh clean smile for your arrival. Whether you need a cat bather or dog bather who can provide the VIP treatment for your pet, our team is the perfect fit.
Pamper Your Loved One With:
Complete bath
Complete brush out (De-matting coat $7.50/15 minutes)
External expression of anal glands
Nail trimming (File or grind is an additional $10)
Ear cleaning and plucking
Complete drying
---
HOURS OF OPERATIONS
Monday
7:00 am – 7:00 pm
Tuesday
7:00 am – 7:00 pm
Wednesday
7:00 am – 7:00 pm
Thursday
7:00 am – 7:00 pm
Friday
7:00 am – 7:00 pm
Saturday
8:00 am – 6:00 pm
Sunday
Closed
**

Sunday

boarding drop off & pick up from
8am-9am or 4pm-5pm only**
** Normal business closed. Boarding Pick-Up & Drop Off Only**
Holiday Hours Of Operation
| | |
| --- | --- |
| New Year's Day (January 1st) | Closed |
| Memorial Day (Last Monday in May) | 4:00 pm – 5:00 pm |
| Independence Day (July 4th) | Closed |
| Labor Day (First Monday in Sept.) | 4:00 pm – 5:00 pm |
| Thanksgiving (4th Thursday in Nov.) | Closed |
| Day after Thanksgiving | 4:00 pm – 5:00 pm |
| Christmas (December 25th) | Closed |
| Day after Christmas | 4:00 pm – 5:00 pm |
Watch #THEDOGHOUSEPETSALON Daycare TV
Want to check in on your furry friends during the day?
Leaving your loved ones is hard, we understand. That's why The Dog House Pet Salon is equipped with webcams; allowing you to receive real time updates on your loved ones whenever you desire.
Transparency is key in any relationship, especially when caring for furry family members. That's exactly why our dog day care in Houston will always provide this incredible resource to get an inside look at our operations & monitor the luxurious conditions of your loved ones.
Communities are built on trust. That's why The Dog House Pet Salon has been the best doggy daycare & pet boarding service in Houston for over a decade! When you're here, you're family.
To view our Daycare Notice & Acknowledgement and Required Vaccinations, click here.
Our Dog Bathing Services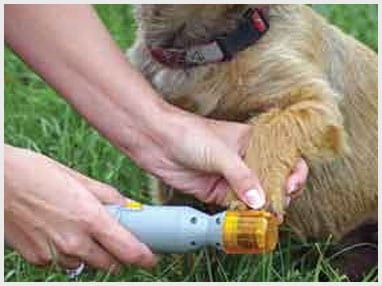 Pricing can vary from breed to breed. Upon arrival with your pet, our groomers will consult with you to determine an exact price.
WHAT OUR CLIENTS
ARE SAYING?
Love this place! I have been using them for years. I have taken my dog to a million different groomers, but this my got to. If you're like me and not a good planner, then this is your spot. They're able to squeeze me in last minute 90% of the time. Where others want an appointment 1-2 months in advance which is nuts. Great staff and my dog loves them. Price is in line with everyone else.
Ross Monsen
I have been using the dog house for weekend day care and grooming for a while and could not be happier with the way they treat my dog as well as myself. The staff is always friendly and accommodating and can tell they genuinely care about the dogs they look after. Finally as most German Shepherd owners know getting the dog dry after a bath is an impossible task yet some how the Dog House always is able to accomplish this!
Kevin Garnepudi
Alamo absolutely loves it here , they take awesome care of him while I am traveling for work . They are so good with all the pets , so I decided to donate five boxes worth of new Bark Box toys, so his friends and other pet parents could enjoy them .
William Gillespie
I've been taking Cooper here for about a year. He always leaves looking so fresh and clean! He is difficult when it comes to messing with his face and paws but I can tell they take their time with him. They have a punch program. After 10 punches you can get a free groom for your pup which is a great deal. He also ALWAYS leaves with a little bandana which is a huge perk here!
Tiffany Tegeler